Call Today for Reservations: 609-492-6363
The BEST LBI Hotel or Motel VALUE on Beautiful Long Beach Island, NJ
Close Walking Distance To

Water On 3 Sides! 
BEAUTIFUL BEACH
& AMAZING OCEAN

ARE VERY CLOSE – UP THE STREET
23 W. Washington Ave
Beach Haven Inlet, NJ
Phone # 609-492-6363
(Weekend Special April 26 – April 28
$179.99 For The Entire Weekend)
Inexpensive Specials April – May
Lorry's Island End Motel Is Unique – No Other NJ Motel Like Lorry's
Free Amenities Save Guests $50 – $125 Savings Per Room Per Day
The Best Long Beach Island Hotel Or Motel Value – Easy Reservations
FREE Continental Breakfast, Free Beach Badges,  Free Wi-Fi 

Full Refrigerator w/Top Freezer Saves Money On Food & Drinks
Courtyard With BBQ Area & 3 Gas Grills Saves A Lot Of Money On Food
Free Local Bicycles To Relax & Ride In Bicycle Lanes Close To Ocean
Kid's Sandbox In Courtyard – So You Can Watch Your Kids
Microwave In Every Room To Cook Or Re-Heat Food
Free Guaranteed Parking For 1 Vehicle in Our Parking Lot
Named One Of The Top 3 Motels On Long Beach Island 10 Times
Nearby Beach Conveniently Has Restrooms, Showers & A Deli
Sunday-Friday Specials 6 Days/5 Nights – Beat The LBI NJ Traffic

Quiet Side Street – Relax @ LBI Southern End – Laid Back Motel
Lorry's Island End Motel is A Top 3 LBI Motel (10 Time Award Winner)
Lorry's Is Open Year Round!

Lorry's Offers Vacation Guests a Savings Of $50 – $125 Savings Per Day Per Room with
Free Amenities.
Stay at Lorry's and Have A Great Long Beach Island Motel Vacation.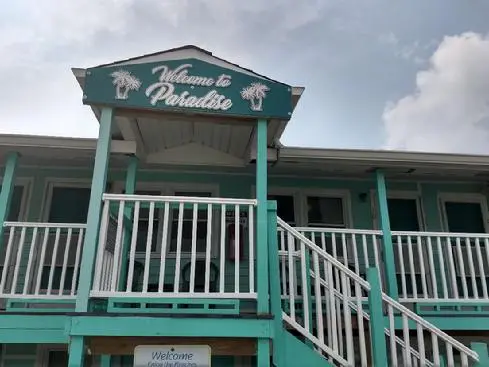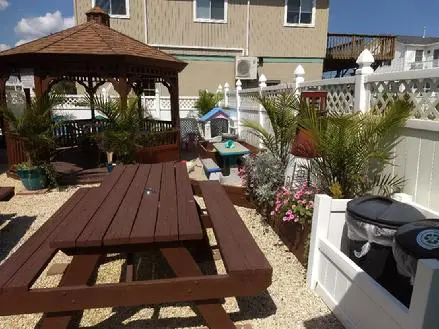 3 Mile Wildlife Preserve
Ocean and Bay Views Nearby
FREE: WiFi, Continental Breakfast, Beach Badges, Bicycles, & Boogie Boards. Close Walking Distance To Water On 3 Sides
The Best LBI Hotel or Motel Value Laid Back Peaceful Family Area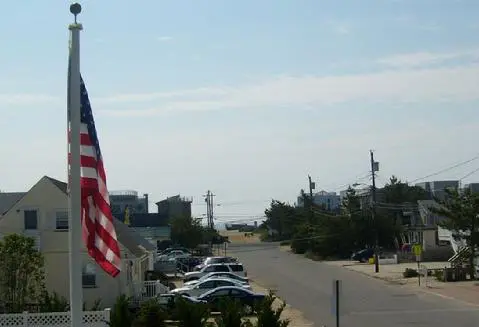 Welcome to Long Beach Island
Lorry's Motel Is Close Walking Distance To Water On 3 Sides – – Only 200  Yards To LBI Beach & The Bay – Just 1 Street To Wildlife Preserve Parking Lot
Best LBI Rental House Value
4 BR House Rental
4 BR Sleeps 10
Free Beach Badges, 5 TVs,  2 Full Fridges
Has Everything but You/Your Family!
Includes All Bedding/Linens, Towels, Beach Towels & More
Close Walking Distance To Water
Open All Year Long!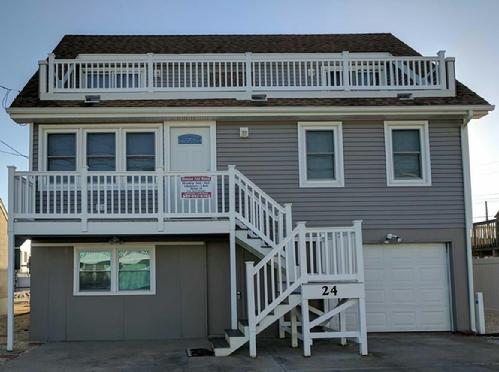 Get Away & Really Relax
Summer is Almost Here
Make Reservations:
609-492-6363
Make Your Affordable Lorry's LBI Motel Reservation
Using Our Payment Plan While Your Dates Are Available
Affordable Sunday – Friday Specials 6 Full Days & 5 Nights  
LBI House Rental 4 BR 2 BA  –  Best Rental House Value
We are Looking forward to seeing All Of Our Very Loyal Guests And Great Friends again.
"if My people who are called by My name will humble themselves, and pray and seek my face, and turn from their wicked ways, then I will hear from heaven, and will forgive their sin and heal their land." The Bible – 2 Chronicles 7:14
Lorry's LBI Motel Is Unique – No Other NJ Motel Is Like Lorry's
Our Free Amenities Save Guests $50 – $125 Per Day (In Season)
The Beach is Right Up The Street Has Restrooms, Showers & Deli
Save Money Full Refrigerator W/Top Freezer, Microwave, BBQ Area
Free Continental Breakfast, Beach Badges, Wi-Fi, Bicycle & Boogie Boards
Get Away & Really Relax – Great Beaches, Great Fishing & Surfing
Serving Guests From Coast To Coast And Around The World
God's Beautiful LBI Vacation with Water Nearby
200 Yards To The Beach or The Bay and enjoy the LBI Wildlife Preserve  
Gorgeous Ocean & Bay Views
Lorry's Looks Forward To Seeing You In 2019 God Willing. We Will Continue To Give You The Best LBI Hotel Or Motel Value, An Affordable Long Beach Island Vacation With ALL Of Our Free Amenities
Lorry's LBI NJ Motel Helps Guests From 48 States & 44 Countries
Lorry's Motel Is Open All Year
Check out the 4 BR House Rental
"I Never Thought I Would See The Day When The Bible Would Be Marginalized."
Pastor David Jeremiah – San Diego
Blessed Is The Nation Whose God Is The Lord – – –  Psalm 33:12
Relax, Bike, Fish, Surf, Collect Shells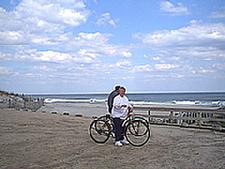 Only 200 Yards To The Long Beach Island Beach And Bay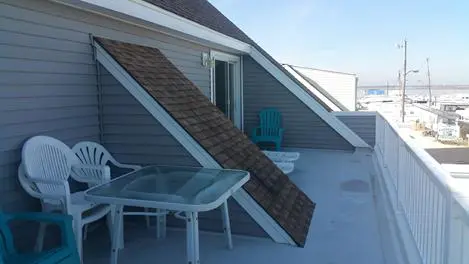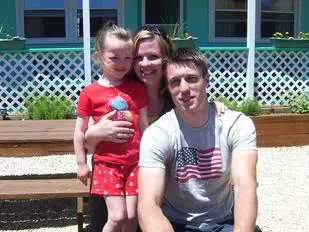 "Kevin, Kristin & her family (above) have been to Lorry's Motel many times. Kristin says "We are super excited to come back to Lorry's … I can't wait !!! Well I will see you at the end of June !!! Talk to you soon!""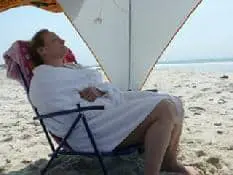 Jen E. from Pennsylvania (Above) works so hard doing all of her jobs in life, Her Doctor ordered her to get some LBI Vacation Rest and Relaxation.
Jen chose a Long Beach Island Vacation at Lorry's Island End Motel to relax because of our peaceful laid back end of the island with beautiful uncrowded beaches and our Great LBI Motel Value.
An Original Poem Below By Guest Cindy Czarnecki
It Is God Who Created The Sunrise And Sunset;
With Breathtaking Beauty Over Sea Or Inlet;
It Is God Who Put The Waves In Motion;
Blessed Be Our God Who Made The Sun & Ocean !
"Dear Bill,
I had the most wonderful time while staying at Lorry's Motel on Monday and Tuesday. Thank you for a much needed 2 day retreat. While there I spent alot of time just meditating on the miracle that God created in the Ocean.
The trip inspired me to write the attached poem and add one of the beautiful sunrise pictures I took and make it into something that could be printed and hung on a wall. Please feel free to use it on your website or to hang it up at Lorry's. I haven't tapped into my poetry writing or photography talents for many years.
Thank you for being God's vessel through which he brought that gift back to
me. I will never forget what you did for me and will keep you & your wonderful
piece of paradise in my prayers always. I will send more pictures soon. Thanks
again and God Bless you!
Cindy Czarnecki"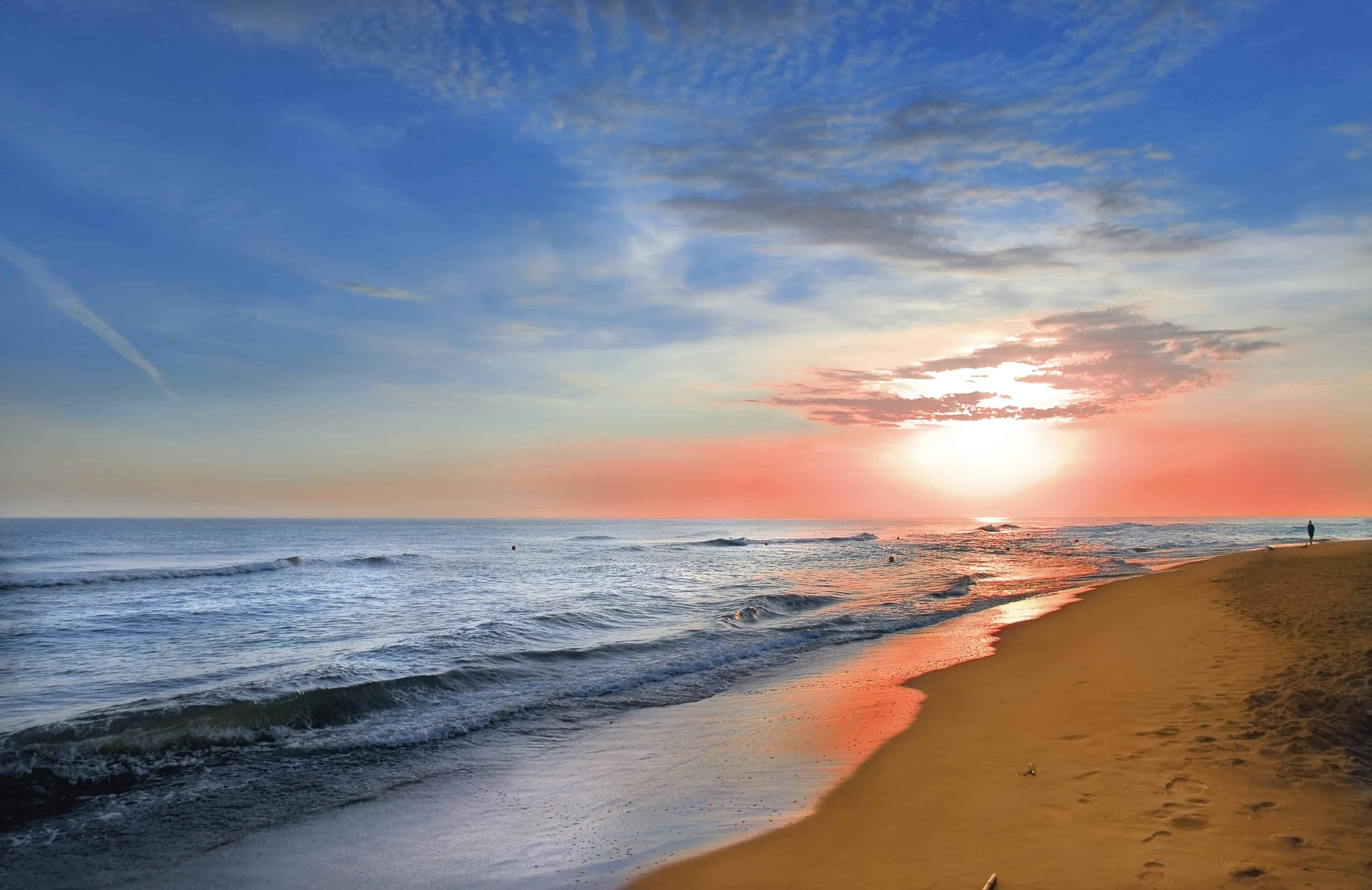 Reservations: 609-492-6363
It's Going To Be A Great LBI Vacation!
Let's Plan Your Adventure!